Getting 'Add to Carts' but no sales?
How many add to carts out of those visits/day and how to increase sales?
How to Increase Sales? So, you've found yourself in a situation where people are adding your products to their cart, but they're leaving your store before they finalize the purchase.
You came so close to securing the sale, but yet you're still so far. This is especially disheartening if you're still waiting for the first sale of your business.
If you are getting a lot of add to cart and no sales, then your store needs some social proof. You must show your customers that they can trust you.
People are always looking to maximize traffic in hopes of increasing sales but fail to realize one thing.
It's not about how much traffic you get initially, but about how you can optimize your website to convert traffic into sales. Which of these websites would you prefer to have as a business?
Website A: 100,000 monthly visitors, 0.2% conversion rate on a $10.00 product = $2,000 per month
Website B: 1,000 monthly visitors, 4% conversion rate on a $50 product = $2,000 per month
Both of these websites are earning the same, yet website B is much more profitable.
It only gets 1000 monthly searches which means that adding more traffic can generate even more sales, whereas the website A has already exhausted their traffic resources and are barely making progress,
The most likely explanation is that Website B is a much more optimized website that converts traffic into sales whereas website B focuses more on just getting more traffic and not more sales.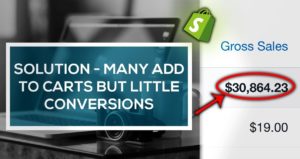 TRAFFIC BUT NO CONVERSION:
So you're generating traffic, getting lots of add to carts but you're not getting any sales.
Would you believe us if we told you that this is a blessing rather than a curse?
Not convinced? Let's take a step back for a moment.
Sure, on the one hand, you're not making any sales, but let's look at the positives here. Something is going right. People care enough about your brand or your marketing to visit your website.
That's huge. But we still need to start turning some of that traffic into sales
BUILD TRUST:
Trust is everything. Without it, people won't even consider purchasing your products. In other words, in eCommerce, to neglect trust is to ensure failure. In this Article, we shared complete guide that how to increase sales.
But here's the problem: Trust is extremely difficult to build.
And to make matters worse, it's especially difficult to build online. Without genuine, face-to-face interaction, you must rely on your website and social media to build trust instead.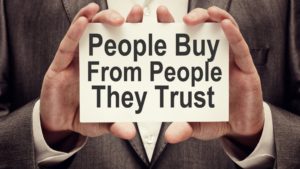 Be Active Everywhere:
You need to be active on several social platforms. Responding to messages, engaging with relevant audiences, and building up strong relationships should be a part of your daily routine
You're not going to hit a home run with your first post. But if you stick with it, are consistent and active online, eventually, you'll see results from your hard work. You need to be on Facebook, Instagram, Twitter, Pinterest, Youtube, and many more to get more traffic.
However, when people visit your social media, it should be active. You need to put your brand out there such as guest posting, creating blog content, doing niche-specific interviews and more.
Make sure people know your brand exists.
Land your customers on a page which delivers the value
Do you know how to increase sales?
If you're generating traffic, that's no coincidence
You've succeeded with your Facebook ad or your social media post, or whichever tactic you used to get potential customers onto your website.
But it could be the actual page that you're landing your customers on which is hampering your chances to convert them into a paying customer.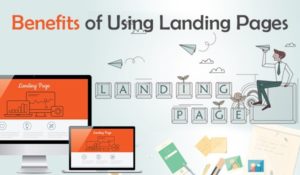 Our best advice is to land customers on a page which delivers on the value which was promised to them by your marketing campaign.
Offer Free Shipping to get more sales
Well, first of all, you have to remember that quite a significant drop off here is normal especially if you're doing Free + Shipping. This Guide will clear your many questions like how to increase sales, how to increase order value etc
Some people didn't know that they have to pay for shipping and then they get to the checkout page and suddenly it's $10, that scares them off.
Free shipping is so effective because it taps into the psychology of buyers the overall perceived cost of a product is decreased when shipping fees are removed from the sum.
Convert Your Customers With Exit Offers:
Exit offers provide store owners with one final chance to convert a customer before they leave.
An exit popup will likely offer the shopper something valuable, like a discount code, to try and coax them into making a purchase.
Exit popups can help you to retain the attention of your shoppers, and increase your conversion rate.
Conclusion:
Social proof is powerful: Harness reviews, testimonials, and endorsements to instantly create trust with visitors.
Use trust badges and trusted payment solutions to put shoppers at ease.
Show confidence in your products and service, and make sure your visitors know about your policy.
Allow customers to try before they buy, or give away free samples in exchange for reviews or exposure.
Provide rich and detailed information about your products so your customers can feel comfortable making informed choices.
Showcase the human side of your brand and create a personal connection.
Create content that establishes you as a trusted authority in your niche.
Eliminate confusion with a detailed FAQ page
Remember to keep testing out various tactics to optimize your conversion rate.
Let's get in touch with us and let us help you increase your business credibility!
Please State your Review about New Guide on "how to increase sales"?