6 Benefits of Email Marketing Campaigns [2020]
Many people who don't know the market, dare to affirm without any solid basis, that the email marketing campaigns are discontinued and is too old to be taken into account. There is nothing further from reality, because the main reason why many companies with an Internet presence sell, is thanks to the use of an excellent email marketing campaign strategy that has helped them to convert most of the leads obtained, to profitable and loyal customers.
It's necessary to clarify this aspect to all companies that wish to position themselves as leaders in their niches; since, no matter how much they invest in paid ads or relevant content for their web pages, it will never be enough if it isn't complemented with these tools, that catch your clients in an automatic form.

What can I do with an email marketing campaign?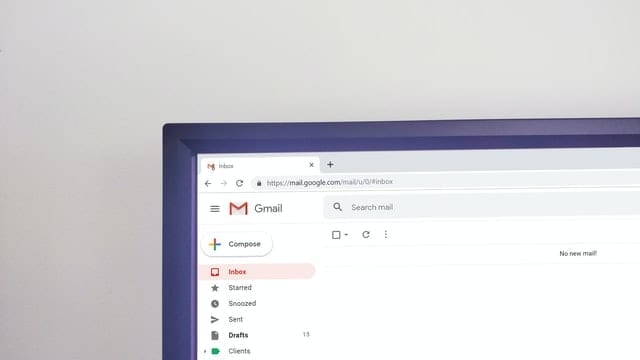 First of all, you have to answer, what other platform helps you to sell your products or services to your clients? Your website is the home of your business. Social networks are your communities. If you have a blog, it shows what you do and how you can help clients. But the only tool with the capacity to sell directly your brand to potential clients and loyalty them is a great email marketing campaign for the business. 

What is an email marketing campaign?
These kinds of campaigns focus on automatically contacting the audience that has become a lead; that is, they have provided you with an email by subscribing to one of your web platforms.The main objective of a blog or a social media campaign should be to create a database of contacts to feed your email marketing campaigns and with it, publicize the other platforms where you figure and what your company is offering.
Having a large enough database, you must take the step and start contacting your potential clients; something that cannot be done manually, but rather, through the use of email marketing campaign tools that will automatically contact all those who appear in your contact list to convert leads to customers.

Benefit #1 Automation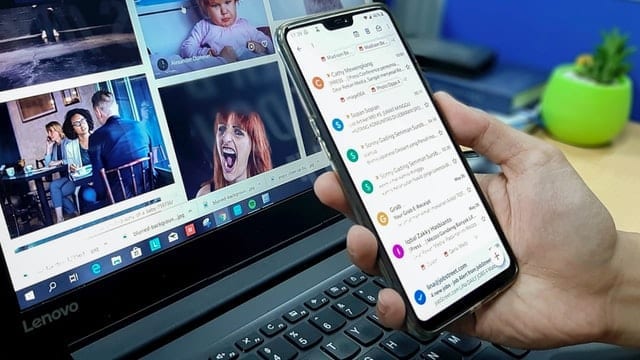 The most important advantage that comes with having an excellent email marketing campaign design, is that you will not have to worry about making contact with those that you think could buy your products. Tools such as MailChimp or Klaviyo can help you create an automation flow for those that sign up for your newsletter, abandon cart, and to nurture your leads.
When you choose an email marketing tool, make sure that it has all the automation features, necessary to take your campaigns to a new level.

Benefit #2 Low cost
All the tools used to make an email marketing campaign for business are very cheap. The cost of maintenance and subscription to these platforms is low in comparison with the gain that it will generate to grow up your sales and improve the rest of the strategies that you are carrying out. You can find online lots of alternatives to make the best email campaigns to catch in a massive way for your potential clients. You should carefully check which tool suits you best. Many times the lowest cost implies many limitations for your email campaigns.

Benefit #3 Effectiveness
The effectiveness that email marketing provides is up to 4 times higher than social media networks; because all people have at least one email and most of them are up to date with all the messages that receive in their inbox. An excellent email campaign is based on constant contact with the client. Don't be afraid to send even one email a day. The important thing is to share relevant information and don't become spam. This is almost the most important point you have to consider, at the moment to design an email marketing campaign.

Benefit #4 Responsive
People consult their emails for all the devices that they have. A great email marketing campaign will cover all kinds of clients. If your potential client doesn't turn on his computer in one week, rest assured that his mobile will be one to check all the emails, including yours. In this era, in which technology has encompassed everything, almost all people own more than one device and check their inbox mail at least 5 times a week.
Verify that your campaign design is responsive and can be visualized very well on any kind of device.

Benefit #5 Integration
One of the great advantages of having an email marketing campaign active, is that you can combine it with any platform you want. For example, you can connect your Shopify store with MailChimp or Klaviyo. Your blog or corporate website can be linked from any angle, just like the social networks your company uses, and other tools like webinars and video conferences, payment modules, virtual campuses, e-commerce, marketplaces, and lots of options.
The integrations of this tool are countless and fully functional so that you have a fully automatic sales assistant that brings you many results.

Benefit #6 Measurable
The problem with traditional mass media is that you cannot determine how much audience you have reached and how many of them have interacted with your brand or acquired your product or services. The great advantage of a good email marketing campaign strategy is that you can make an exhaustive analysis of what is happening and what aspects shouldn't continue to be active.
This, in order to reformulate, as many times as necessary, the way in which you approach your leads, to perfect it and update it more and more.

Now you know that the email marketing campaign is the right for you

It's time to choose the best tool for this new step that you will do (just don't spam). If you want to see campaign ideas, in Hubspot you can find some examples that you can apply in your next email marketing strategy. If you need some specialized advice, in Populis Digital, we are available to help you with any doubt that you have about an email marketing strategy.
This will be a new era for your business. Good luck!